The term land banking basically implies expanding your land property investment by acquiring more properties to ensure sustainability and maintain a strong land banking portfolio over time.

Acquiring future real estate development sites at today's prices guarantees a great return on investment over time because today's prices are foreseen to be definitely lower than what they will be in the future.

Accordingly, investors hope to profit by selling their already secured land for greater profits some years down the line.

Now you may want to ask…. How does land banking works?

For instance, assuming you have an existing property with us in one our properties let's say "THE NATIONS VIEWS ESTATE" and you decide to expand your land banking portfolio, you can decide to invest in another property, let's say "CLOUDVIEW ESTATE" what you have done so far is diversifying your land property investment and increasing your land banking portfolio with the addition of the recently purchased plot(s).

Think about it this way… you can buy a piece of vacant land in any property investment today, walk away from it for like assuming 5 years and whenever you decide to come back, nothing will have changed or happened to your property….
Now can you think of a safer investment that can be treated such way?

One great benefit of this strategy is that Land is the only great resource with a supply that is always going down (they aren't making any more of it after all) while the demand is constantly on the rise.

Given the value proposition that comes with owing a land investment, expanding your land banking portfolio therefore becomes a necessity as well as a perfect strategy to create wealth through real estate investment.

Meanwhile, understanding how to identify a growing market and buying your properties in the path of growth considering the site location and other factors can aid a higher return on investment over time.

There is no better time to buy more lands and wait than now…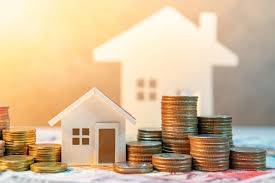 As long as the land is located in a good location, the likelihood of banking (profiting) is very high.

This is why land banking is regarded as one of the safest ways to store money and increase wealth rather than putting money in the bank.

Now is the right time to diversify your real estate investment.

Please email us at [email protected] or call 09155555309 to get started.

ATCO Homes
Reality to wealthier life.
Read More: Could Cryptocurrency Revolutionize the Real Estate Industry?